Bringing your Stories and Ideas to Life on Thursday 27 April 2023 between 17:30 – 19:30 (Food & Drinks provided)
Join us with Jim Rogers from Boo Yeah for Doodling – Bringing your Stories and Ideas to Life workshop designed for SMEs and Sole Traders as an introduction to visual note-taking
You will be guided through a series of tasks created to re-engage basic art skills to support businesses thinking through visuals that can be applied within your business in an effective and playful way, to get you thinking differently.
This fun and exploratory session will support creativity, collaboration, mindfulness and build confidence.
What will be covered in this workshop?
– A brief overview of visual note-taking and its benefits
– A series of tasks designed to re-engage basic art skills and encourage participants to think visually.
-Introducing SMEs to the concept and benefits of visual note-taking
-Providing participants with the skills and confidence to begin incorporating visual elements into their notes
Who's it for?
This workshop is suitable for individuals/SMEs interested in exploring alternative methods of recording and organizing information. No prior experience with art or visual note-taking is necessary.
All materials will be provided and participants will have the opportunity to share their final pieces and tips and resources will be provided for further learning and support
About the Facilitator
Jim Rogers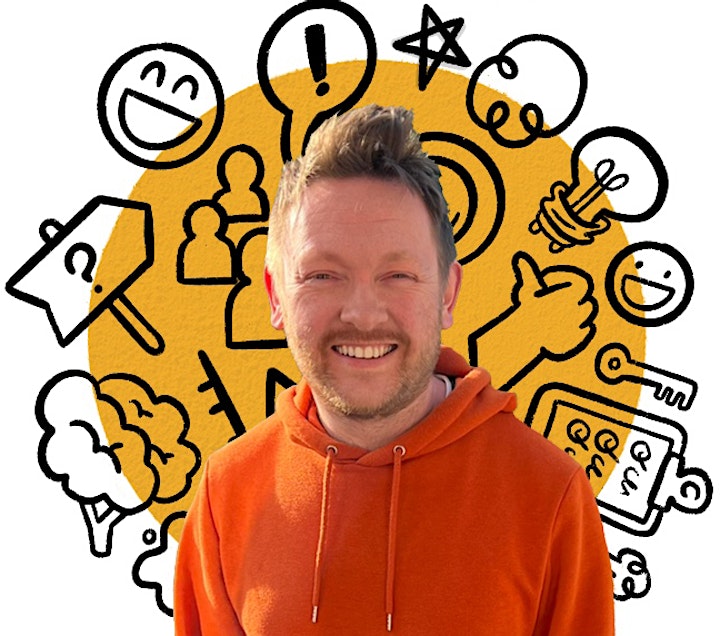 Jim Rogers is a Birmingham based illustrator who specialises in visual note-taking. He has over a decade of experience in the creative industry and worked with companies big and small to bring their ideas to life through visuals.
Jim found a love for drawing at an early age and at school he began using visual notes as a way to revise during his exams. Much later on he realised he could apply the same concept to help businesses engage their teams and at the same time, make sure their voices are heard.
Over the years he's worked on a wide range of design, illustration and branding projects and learned that one of the pillars of great creative is making the complex – uncomplicated! In 2018 he decided to start 'Boo Yeah Illustration Services' to do just that – take complex ideas and stories and make them memorable and accessible to everyone!