Join us for our first Storytelling: Exploring new ways of thinking: a STEAM Lab by Steven Camden aka Polarbear
Storytelling: Exploring new ways of thinking. A STEAM Lab by Steven Camden aka Polarbear
An in-person interactive workshop where participants will use stories and storytelling to discover new ways of thinking. Hosted by Steven Camden aka Polarbear with support from Sophia Tarr and Patrick Bek from STEAMhouse
What's a STEAM Lab?
STEAM Labs are highly experimental collaborative workshops where participants work through a STEAM process that impels them to think about the development of projects, products, and services in completely new ways. Each STEAM Lab is different but every one is underpinned by our five guiding principles: conversation, exploration, collaboration, openness and newness.
What's this one all about?
This STEAM lab is all about the use of story to explore and discover new ideas and ways of thinking. Steven Camden aka Polarbear will lead exercises into collaborative world building and character creation as a spark for discussion and reflection relating to participant's own practise, whatever their field.
Who is this guy and what does he do?
Steven Camden (aka Polarbear) is an award-winning author, poet, performer, playwright, screenwriter and creative project leader. He has performed on stages from Glastonbury to California via Kuala Lumpur and Melbourne. His practise revolves around collaborative storytelling and facilitating others to use story as a means of discover and expression in whatever field they exist. His work includes Novels: Tape, It's About Love and Nobody Real with HarperCollins; Poetry: Everything All At Once (Winner of CLPPA poetry prize) with Macmillan, The Lost Chronicle coming winter 2022 with Picador and Stage: I Knew You and Back Down for Birmingham REP, OLD ME for London Roundhouse. His one-man storytelling piece Mouth Open Story Jump Out (Battersea Arts Centre) has toured internationally four times.
What will happen during the STEAM Lab?
In a relaxed and conversational session, you will be sparked to generate worlds and characters collaboratively, building the settings and motivations for stories out of nothing.
Who's it for?
This STEAM Lab is for anyone interested in story and collaboration, or anyone who believes they don't have stories to tell. Most of all it is for anyone excited by the genesis of ideas and discovering those tangential gems that can crack a stubborn idea from a new perspective.
What will I get out of it?
A sense of freedom in ideas and hopefully a satisfaction from the magic of simplicity that can often get lost as we professionalise our practise and deem time 'playing' as fruitless and naive.
Workshop Session ( including Lunch)
12:15 – Check-in
12:30-13:00- Lunch
13:00 – 15:00 – Workshop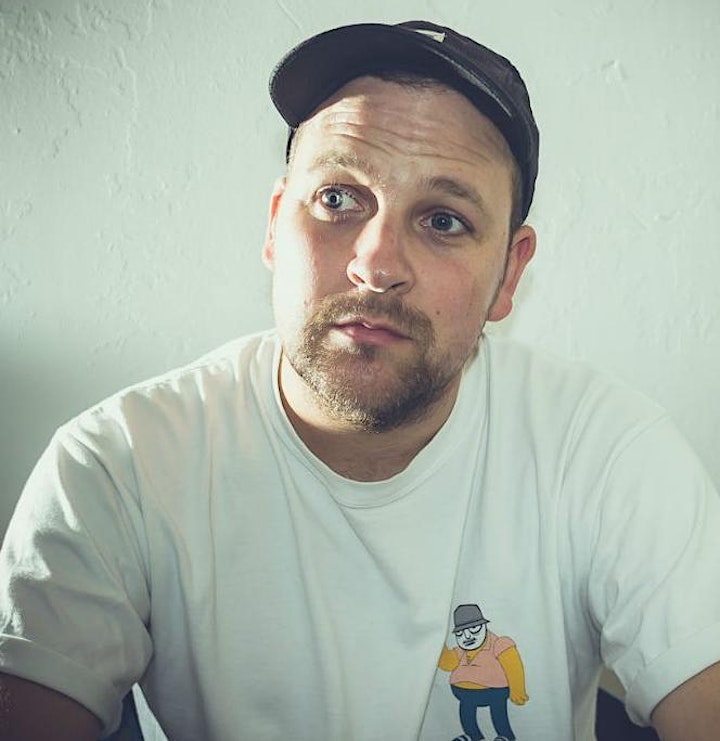 Photo Credit: Andrew Roberts